As part of the celebration of the 50th Anniversary of the Battle of Britain in the '90s, the 300 year-old Shepherd Neame Brewery in Kent ran a hilarious themed advertising campaign in support of their proud new "Spitfire" Ale product.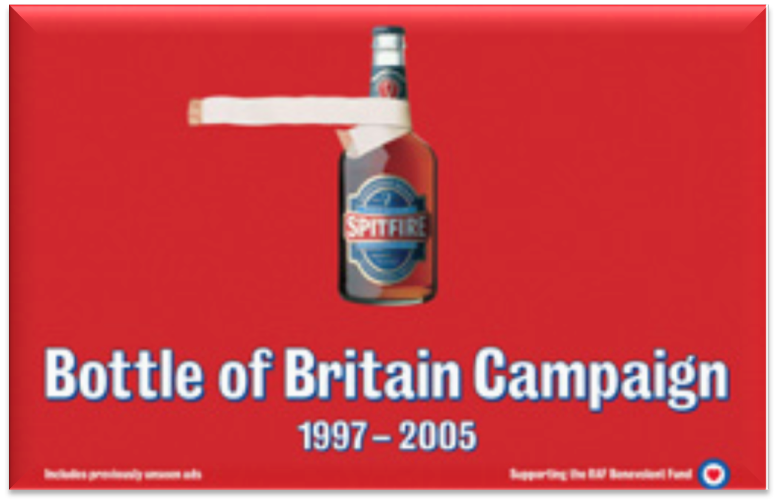 During the half-dozen years of the campaign, the most noteworthy victory was over an attempt by the British Tourist board to prevent the advertising campaign in the London underground: it was shot down in flames………..

All of us who appreciate the humour here will no doubt use our pensions to buy this excellent beverage. Young bucks better stick to an insipid lighter lagers which is likely all they can handle!