Barry Havery
CEO – Senior Aviation Technical Safety Assessor
is a veteran of over "4500" various assignments, including aircraft accident / incident investigations, technical and operations safety reviews, litigation, and risk assessments. Barry has 50+ years global aviation experience, covering most aspects of operations. He holds aeronautical licenses issued by the competent authorities of the US – FAA, UK – CAA, European – JAA/EASA, Singapore – CAAS and Malaysian – DCA, is an IS-BAO Certified Auditor, and ISO Lead Assessor.
Capt. Trevor Clark
Deputy CEO – Flight Operations Director/ Senior Aviation Safety Assessor
Is an aviation veteran with over 35 years and 16,000 hours as a professional pilot spanning the globe including developing regions and covering most modes of operations. He has held the portfolio positions of Chief Operations Officer (COO) for Technical and Flight Operations, Manager of Line Operations (MLO), Chief Pilot plus Check and Training approval (TRE). Currently holds aeronautical airline category licenses issued under JAR, FAA and ICAO regulations by the authorities of the United States, Australia, Barbados, Dominican Republic, Indonesia and Vietnam and is an IATA E-IOSA certified Auditor. In the Technical field he holds an engineering CRS approval for A320 and B737 fleet of aircraft.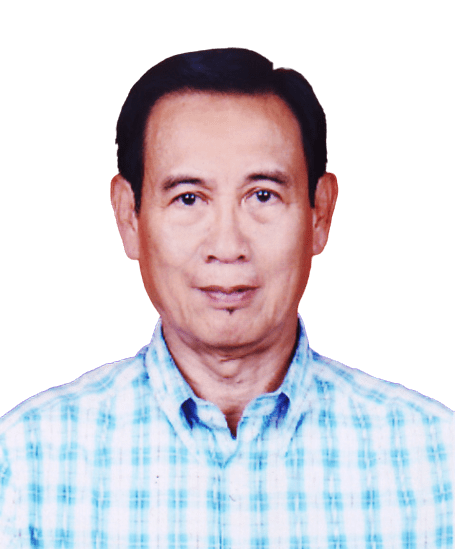 Driyono Sastrorejo
Executive Director – Indonesia
Senior Technical Assessor
In a long aviation career he was the EIC of the Indonesian Presidential Aircraft in the 70's, a Director of Pelita Air Service in the 80's at which time it was the largest Air Operator in Indonesia, and during the 90's, he was the founder and CEO of Indo Pelita Air Services, a major Part-145 maintenance facility.  Since retiring, he has formed a Consultancy which is the Indonesian affiliate of AMS which is currently responsible for technical oversight of the aviation assets of a number of OGP and Mining majors.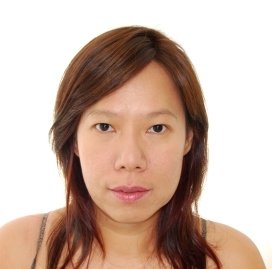 Lee Lee has been managing Aviation Management Systems Pte Ltd since 1999.  She has a Bachelor of Business Administration degree from the National Univeristy of Singapore.  Lee Lee is responsible for all aspects of managing the AMS Group including finance, operations, administration, human resource, marketing and customer relations.  She has been playing a vital role in the Company since its inception.
Mei Ling Hendradjaja
International Operations Manager
Mei Ling with background degree of Bachelor of Science in Business Administration, has been with AMS since 2005. She is the principle client focal point responsible for various coordination in organising logistics arrangements, in liaison with operators and clients to ensure assignments / projects run efficiently, scheduling extensive travel arrangement, maintain effective communication within the organization through news update, and provision of critical support to assessors in the field. Other responsibilities include production of audit reports and follow-up with clients and operators in respect to audit findings and closeouts. She also works closely with the senior aviation safety assessors and responsible for dissemination of safety critical information.
Anthony Rodger
Senior Flight Operations Safety Assessor
Aviation Safety specialist and ATPL(H) pilot who has specialised in working with Air Operators to raise their standards of Flight Operations to the highest possible levels of safety, efficiency and professionalism.  He has achieved this through in-depth auditing and careful analysis of Operations Manuals, Safety Management Systems, Emergency Response Plans and Standard Operating Procedures documents.  He has been working as an Aviation Safety Assessor in Kota Kinabalu since October 2022.
Anthony's flying experience over the last 18 years includes offshore Oil and Gas, General Aviation, HEMS, Geophysical Survey and VIP pilot. This wide range of skills has given him a sharp perspective of what constitutes safe and efficient Flight Operations.   In 2015, Anthony started working in Malaysia as an Offshore Captain, Flight Safety Officer and Flight Data Monitoring (FDM) Manager.    Prior to that he flew in Africa, primarily in Nigeria where he spent 5 years with Bristow helicopters and served as Chief Pilot for the Chevron (Escravos) Operation. 
Capt. William Stainthorpe
Flight Operations Safety Assessor
Received his Commercial Helicopter license in Canada in 1987, and starting working internationally two years later.  Bill holds an ATPL (H) with 7500 + helicopter hours, with full qualifications and experience in Offshore, Night, Twin Engine, Longline operations, and Training.  He currently is recognized as a Type Rating Instructor (TRI) as well as a Type Rating Instructor (TRE) by the Civil Aviation Authorities of the UAE. With his extensive experience and qualifications, Bill has extensively in a mixed Management Pilot / Operations roll.  Bill presently undertakes rolls in Aeromedical Support, Oil Spill Response, Check and training, Project Management, as well as active pilot duties (onshore VFR as well as Offshore IFR). Bill recently held the position of General Manager for CHC Helicopters for the countries of Chad and Cameroon under the African Business Unit, and is responsible for the Exxon Mobil and China National Petroleum Contracts.  
Daryll Sheremeta
Aviation Technical Safety Assessor
is a Helicopter Engineer with 40 years' experience on Multiple types, Bell 212/412, Sikorsky S-61, Sikorsky S-76 series, AS 332 L1/ L2, AS 350, AW139. Daryll holds a Canadian Aircraft Engineers Licence M1, M2. He has worked across the globe in support of the Oil and gas Industry for the past 25 years.
Johnny Jian Zhuodong
Senior Aviation Technical Safety Assessor
Worked with China Southern Airlines General Aviation as engineer, Engineering Manager, Vice President in charge of engineering and operations respectively and concurrently. Experienced with maintenance, overhaul, engineering management. Managing a fleet of more than 20 helicopters including Bell 214ST's, Bell 407s,Bell 412, S-76 series, S-92s. Heavily participated and led helicopter purchases & customized selections process. Appointed by MOC (Ministry of Communications) Search & Rescue Services, and General Aviation Association of China (GAAC) as consultant for helicopter assessment, technical & logistic consultations, scientific research program, and general aviation operations, etc.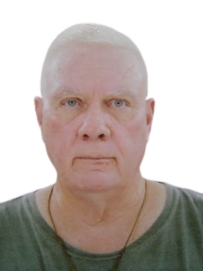 Capt. Graham B Poole
Senior Flight Operations Safety Assessor
Is an aviation veteran who has been in the Aviation Industry for 40 years and has accumulated over 10,500 hours on Rotary wing aircraft including BH04, BH05, BH06, BH12, SK61A, SK61N, SK76 (All variants up to C++) AS332-L2. He has extensive experience in the Offshore Industry (25 years Offshore Captain CHC), Air Ambulance, Search and Rescue and Maritime Surveillance. Captain Poole has had extensive experience in the following categories : Line Training Captain SK76, Type Rating Instructor SK76, Offshore Captain CHC 25 Years, SAR Captain RCAF, CASO Flight Safety Officer, RCAF Group/Base/Squadron Flight Safety Officer, Transport Canada/Nav Canada Risk Management Course, Development Team SPEX Safety Case Manila Philippines, ATPL Transport Canada and CAAP, Contract Manager and Customer Direct Contact for CHC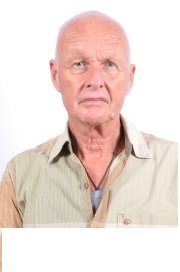 Graham Winterbottom
Senior Aviation Safety Advisor
Has been with AMS for more than 20 years. He is a Generalist with more than 40 years aviation experience in aircraft development and operations mostly in an offshore environment. He is the company lead on new-start operations including Market Analysis, Contract development, Tender preparation & evaluation as well as the subsequent operations start-up. He is a specialist in onshore and offshore heli-landing sites and airport operations including the associated ground support systems and refueling equipment.
Roderick W. McLean
Senior Aviation Technical Safety Assessor
Is a veteran of over "4500" various assignments, including aircraft accident / incident investigations, technical and operations safety reviews, litigation, and risk assessments. Roddy has "50" years global aviation experience, covering most modes of operations. He holds aeronautical licences issued by the authorities of the US – FAA, UK – CAA, European – JAA/EASA.
Office (HQ)
Triple One Somerset,
#03-09, level 3,
111 Somerset Road,
Singapore - 238164